About Fleetline Coachworks and our History...
Fleetline Coachworks was founded by Nick Boret in 1981 in Battersea, South London. We soon moved to Merton and then finally to our last location in Progress Way, Croydon in 1986 where we continued to expand our operations, becoming one of London and the South East's leading Accident Repair Centres by offering new and exciting car repair services to all motorists, fleet customers and the corporate sector. In February 2017 we moved again to our brand new purpose built state of the art bodyshop where we are today...
Pride in what we do for you the motorist...
We pride ourselves on the quality of the work that we carry out and the levels of service that we offer to our customers. Fleetline Coachworks are proud to have been awarded a BSI Kitemark 10125 which governs all aspects of car bodywork repairs ensuring that all work that we undertake meets the highest standards in areas such as quality of the repairs, of the materials and repair methods used. We are also members of the good garage scheme and have recently been given a bronze award for our Eco Friendly Repair methods
Our state of the art facilities allow us to repair most makes and models of vehicles including specialist vehicles such as refrigerated vans, minibuses, light commercials and hybrid vehicles as well as offering a full range of mechanical and electrical repair services in our workshops. We constantly strive to improve on all areas of our business by having an active training program for our staff, and by offering a mentoring program for people interested in the bodywork repair industry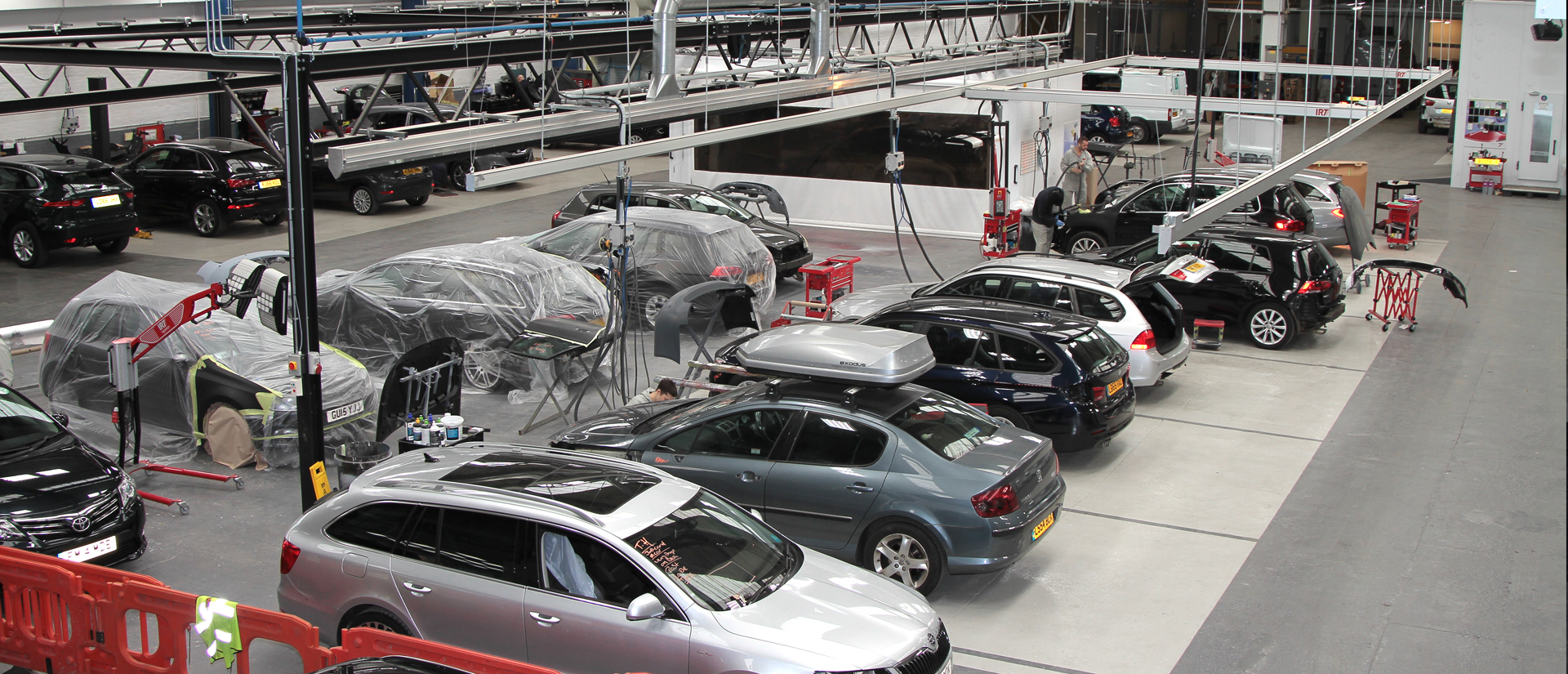 I would like to thank Fleetline for its incredible speedy help and assistance, in all aspects of my accident . The staff were great , Chris got me a car straight away and he dealt with all the paperwork , the repairs to my vehicle were to the best standard . So thank you Fleetline . Jane D
We look forward to meeting you...
We truly feel that the quality of our work is second to none and that our levels of customer service and attention to detail are ranked amongst the very highest in the industry. For more information about Fleetline Coachworks or to book one of our services please call us on 0208 680 8888, email us here or contact us below. We look forward to meeting you